Your Dream Vacation
Is Our Only Mission
Holiday Tour & Travel is a full service travel agency with a skilled staff and experienced travelers. The 28-year-old agency has an excellent reputation and computer system to find the best travel values. Our travel experts can guide you through the over-whelming variety of tour products and price ranges available today.
Founded in 1986 in Lemoyne, PA, our agency staff prides itself in providing you friendly service to assist you on vacation or business travel anyplace in the world.
Service Around the Clock
You deserve the best service and attention. That is the way we work for you. You can contact us by telephone, email, our mobile cell app, or you can come into our modern office, sit down and plan your next travel experience.
From the moment you contact us, we are with you to help plan your vacation, stay in contact with you while you are on vacation, and we are one the first to welcome you home. If you are confronted with a problem while on vacation, you can contact thru our emergency telephone number for assistance from our experience staff. Who do you contact when you arrange your trip on the Internet? Do you really trust the internet to accurately serve you and your travel requirements?
Let us help you make your Dream Vacation A Reality. Come visit us.
Holiday Tour & Travel
829 State Street, Suite 2005
Lemoyne, PA 17043
Hours: Monday-Friday 9:00 AM to 5:30 PM Eastern Standard Time
Telephone: 717 763-7878
Toll free 800-221-6763
E-mail: Cindy@holidaytour-travel.com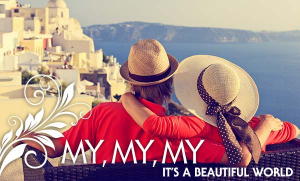 Exceptional Offers Available
Through Holiday Tour & Travel

Check Them Out
Call today 717 763-7878
Email: Cindy@holidaytour-travel.com