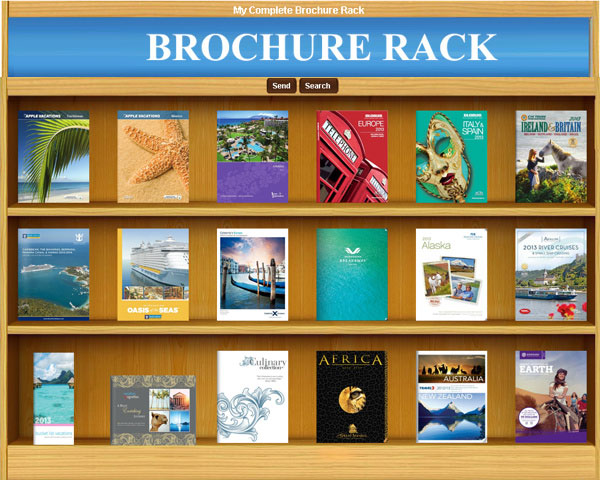 Click on brochure rack to read and share pamplets with friends
for more insight into your vacation.
---
I Love To Plan Vacations And Travel
I'm Cindy Prether, a professional travel agent and consultant. I love to travel. I have always been described as a wanderlust. But I get just as excited helping to plan a trip for my clients making their dream vacation become reality. I stay in contact with clients before, during and after a trip. Our office is in a building right behind our home, but in all fairness my office has two telephones in my home too. I don't carry work home with me . . . .It seems to always be there waiting for me.
I have been fortunate to travel extensively in the United States and foreign countries. My two favorite trips are an African safari and an Azamara Journey cruise from Monte Carlo to Rome. Although my trip to Costa Rica is another favorite. In all fairness I always think my next trip is going to be my favorite. I have traveled the U.S., Canada, Mexico, Central America. South America, Russia and Europe. I have cruised the Mediterranean, the Baltic, Caribbean seas, the Pacific and the Atlantic oceans. I have extensive knowledgeable about all-inclusive resorts in Mexico and Caribbean.
We have taken thousands of pictures during our travels.Taking pictures is a hobby of my husband, Richard. For example on our African Safari he took more than 2,000 pictures, plus I added a few hundred myself.

Breakfast on the African Maasai Mari