The Geographic North Pole
on Le Commandant Charcot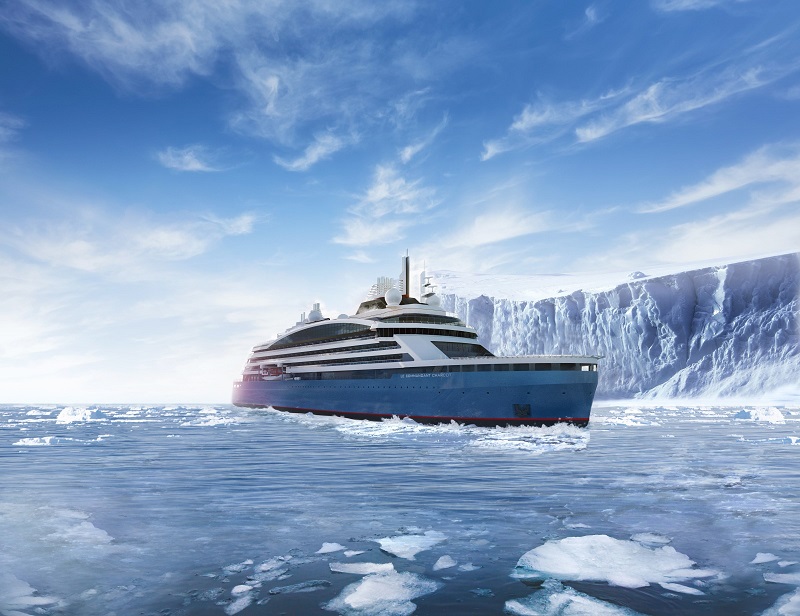 Flight Paris/Longyearbyen + transfers + flight Longyearbyen/Paris
Push the limits of sailing with this exceptional new 16-day expedition cruise to the Geographic North Pole.
To reach this mythical point covered by ice floe all year round, 700 km away from any emerged land, you will board Le Commandant-Charcot, the first hybrid electric polar exploration vessel.
...
About Le Commandant Charcot

Why choose Ponant ?
A French crew, expertise, attentive service, fine dining and more. Within a fully 5 star setting, we take you to discover exceptional destinations while offering you a travel experience that is both authentic and high end.
Travelling the French way
As the only cruise company sailing under the French flag, PONANT is an exponent for the French way of life across every sea on the globe. On board, this is translated through ex
...
Prestige Stateroom Deck 6 Cat.PR6
Prestige Stateroom Deck 6 Cat.PR6
Prestige Stateroom Deck 6 Cat.PR6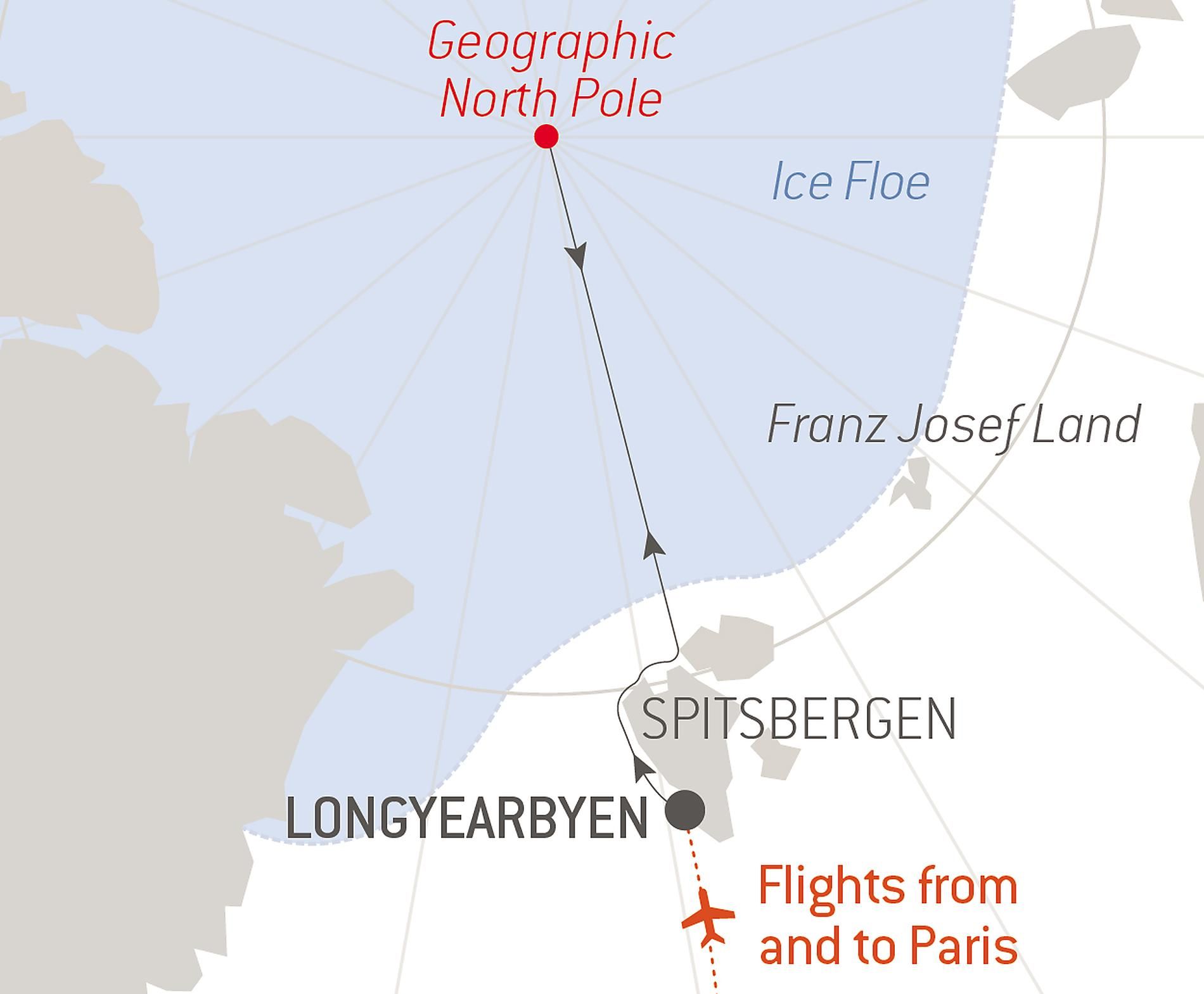 | Day | Port | Arrive | Depart |
| --- | --- | --- | --- |
| 1 | Longyearbyen, Spitsbergen | | 6:00 PM |
| 2 | At Sea Along Spitsbergen | | |
| 3 | Sailing Ice Floes | | |
| 4 | Sailing Ice Floes | | |
| 5 | Sailing Ice Floes | | |
| 6 | Sailing Ice Floes | | |
| 7 | Sailing Ice Floes | | |
| 8 | Geographic North Pole | | |
| 9 | Sailing Ice Floes | | |
| 10 | Sailing Ice Floes | | |
| 11 | Sailing Ice Floes | | |
| 12 | Sailing Ice Floes | | |
| 13 | Sailing Ice Floes | | |
| 14 | At Sea Along Spitsbergen | | |
| 15 | At Sea Along Spitsbergen | | |
| 16 | Longyearbyen, Spitsbergen | 7:00 AM | |